IN 2007, I DIDN'T THINK ABOUT IT.
"The yes that
lingers in my soul."
Financial assistance has helped people like Alex when they needed it most.


IN 2007, I DIDN'T THINK ABOUT IT.
"The yes that
lingers in my soul."
Financial assistance has helped people like Alex when they needed it most.
"I wish I could remember who told me about MPTF, but for the life of me, I can't," laments Alex Aguilar, Jr., Local 724 member and Business Manager. "It was 2007 and the industry just shut down. My wife was pregnant, at home on bed rest. We had two toddlers… we were here (he motions with his hand up high), and then boom, we're down here (moving his hand low)." He recounts the story with a tone of seriousness that anyone who has bills to pay, and people who depend on them, will understand.
Alex is quick to share his story when he hears of someone confronting a challenge in their life or when encouraging his Local brothers and sisters to volunteer. "MPTF helped me through a difficult time. We were right on the cusp of missing our house payment, and they helped us pay our mortgage, electricity, and water for two months. That got me through, got me back on my feet. I mean, we really needed that help. I didn't have anywhere else to go." And as these days prove, you never know when trouble can strike.
Your donation helps
others in need.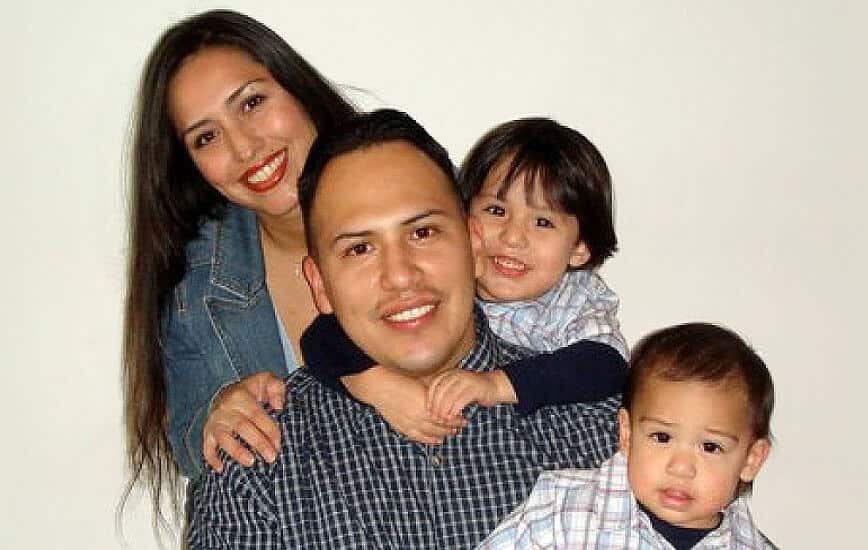 Your donation
helps others in need.

Now, nearly 14 years later, Alex, healthy and happy in his home with his wife and three children, is a powerful force for good at MPTF. He shares his story, inspires volunteers, and speaks from the heart. "I love what MPTF stands for. Whatever I can do to help, count me in." Read on to learn more about the impact Financial Assistance has had on our community since 1921, as well as one of Alex's most extraordinary volunteer projects. A story that will break your heart and fill it with hope, all at once.
Since the COVID-19 pandemic, the financial assistance that MPTF has provided to the community has risen 140%. MPTF's mission to provide a "safety net" for working and retired members of the entertainment community is so important in times of unexpected difficulty.
"In 2016, Bryce Dallas Howard told my story at an MPTF event. She paid me a great honor. I think there were a lot of tears in the audience that night."

It's often said we're only one paycheck away from poverty. Take that reality, figure in a business that operates largely in the gig economy, and then add in the uncertainty of life, and all the things we don't think of. MPTF is the safety net for our industry in times such as these. And we've been this support for 100 years. Here are just a few ways we've helped people over the years.
Relief: Intake form after intake form, going back to the formative years of MPTF, check the boxes "irregular employment" and "material relief given." Today? COVID-19, and so much more.
The Need: People experience job injuries from a physically demanding profession, confronting unexpected financial hardship, and everything in between. As a pandemic proves, hardship can be unexpected. A safety net for times like these is crucial.
Who We Help: When a qualifying member of our entertainment industry needs help, we take care of our own. Our founder, Mary Pickford, said it best: "We see a need and we fill it." And now the need has never been greater.

Please support MPTF's good works
for the entertainment community.
We are 100% dedicated to you.

"Please support MPTF's good works
for the entertainment community.
We are 100% dedicated to you.
"I've been in this union for 25 years. These folks are my friends." Alex talks of the time he's dedicated to recruiting volunteers since he was helped in 2007: "It's not that hard. You call people. You say, 'Hey, this is for a great cause and this is what they did for me. I always share my story and the impact MPTF had on my life.'" He explains, "We're all blessed, most of us have great jobs and live a great life. Let's go make an impact on someone else's life who's not experiencing greatness. When you say that to people, they're like, 'Let's go! Where do we sign up?'"
Alex has helped with dozens of projects for industry members and has been instrumental in organizing teams to get it done. When asked for his favorite, there are many. But one, in particular, stands apart.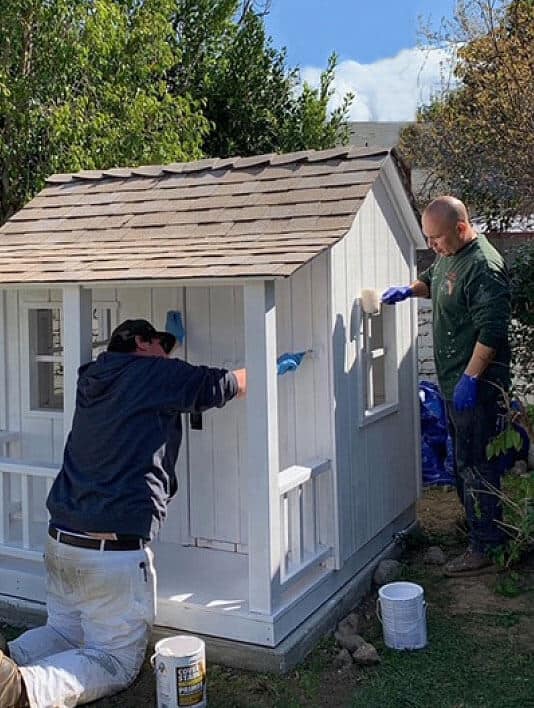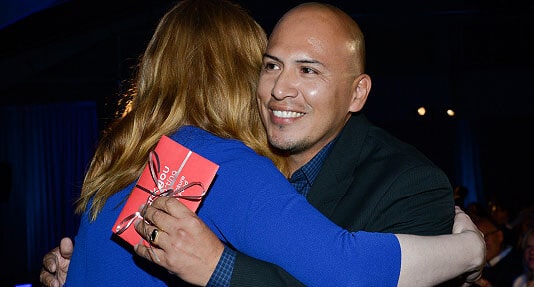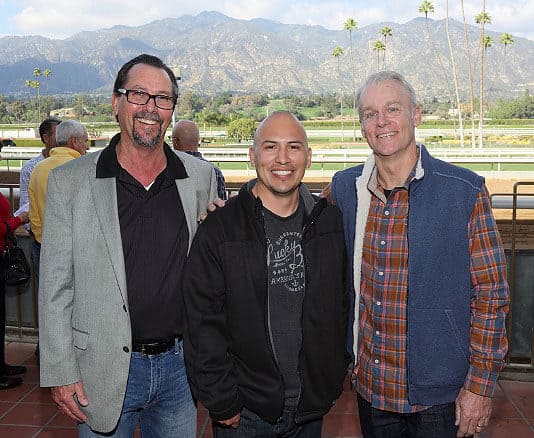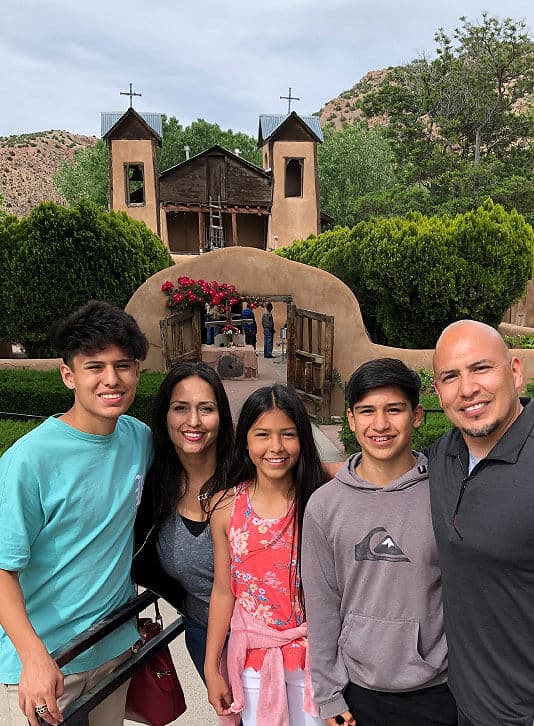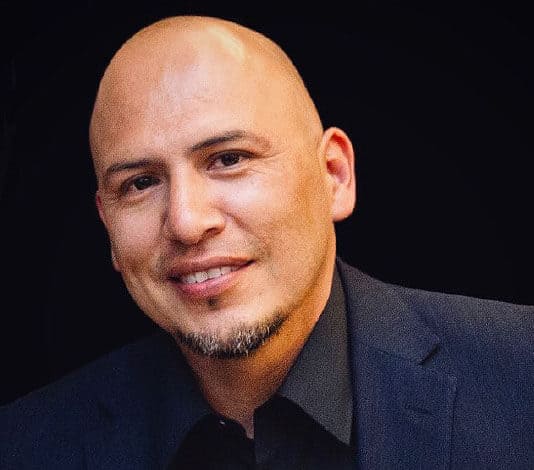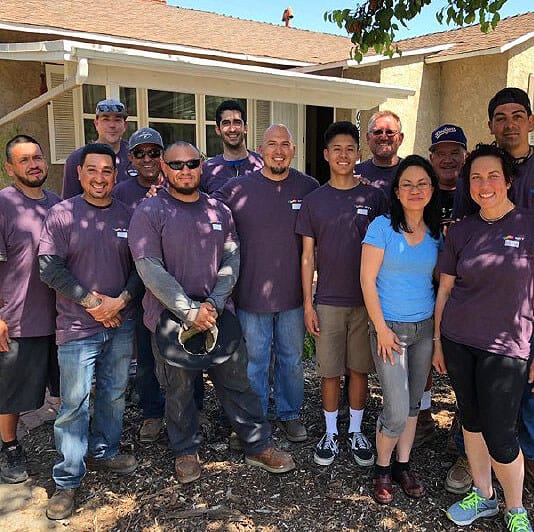 "We did a project for a seamstress, a single mother, this really gentle, quiet woman who was struggling with her daughter's disability. With no ramp to the house, it was becoming more difficult for the woman to carry her growing daughter and her wheelchair to and from the car whenever they needed to go out. We put in a whole pathway and ramp to the front door. It took us about a day, maybe 15 of us. It was great."
When the team was done and the ramp built, the woman took Alex aside and told him, "I didn't think there was anybody left to help me. My entire family deserted me. I don't even know you guys. And you guys are here." Alex was quick to respond on behalf of the entire team, "We want to do this for you!" Her response was heartrending, the kind of sentiment that is hard-earned when she said, "You help me put my faith back in people."
Alex explains part of his belief system: "To me, the whole union thing is about being there for your members and others. For the community, for folks who would never imagine that 'the union is going to help me?!' The way I see it, we have to lead by example. We've done a lot. Helped some older folks. Installed grab-rails, walkways, and ramps for wheelchairs. I'm not gonna lie, there have been tears, but we have a really good time, and it's just the right thing to do."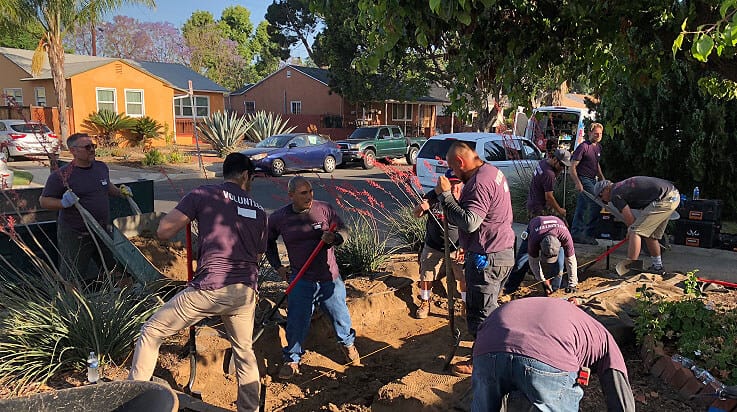 "I'm a firm believer in 'you gotta give back.' You have to. You just have to."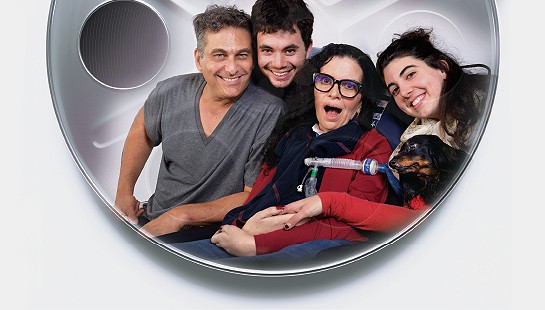 The Stacy Title Story
Helping a family in our community in tough times.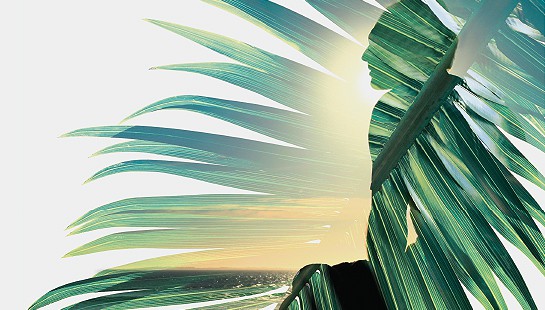 Homelessness Hurts
Homelessness can happen to anyone, even a successful editor.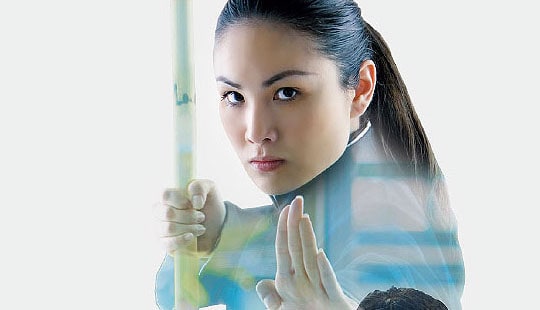 Together, We Are Family
The story of a single mother, Michelle Lee, and her daughter.