MPTF Studios
Creativity is ageless at our on-campus studio.
With MPTF residents comprised of all walks of the entertainment industry, the need to work together and keep learning their craft remains strong, in front of and behind the camera. Located in the heart of our campus, MPTF Studios has evolved from the creation of our in-house television studio, Channel 22, which produces and airs original content, movies, and TV shows, to a more robust presence for our audiences on and off campus. A live variety show several days each week, an Instant Film Festival, and talk shows are just some of mainstays at our own production facility.
The idea began in 2002 when Oscar-nominated screenwriter-director Mel Shavelson believed that MPTF residents wanted to keep working on productions in the safety and security of their own home. His vision and financial gift got the ball rolling for a launch on May 1, 2006, and now residents, staff, and volunteers work shoulder to shoulder bringing new content to the screen every week. Supported by MPTF donors and equipment donated by a number of wonderful entertainment companies, MPTF Studios, which was honored in 2013 with the Eisner Prize for Intergenerational Programs, continues to adapt and thrive. Our residents find creative fulfillment and purpose while collaborating with their peers and volunteers of all ages.
"Everybody keeps learning.
Everyone is working together to make a vision come to life."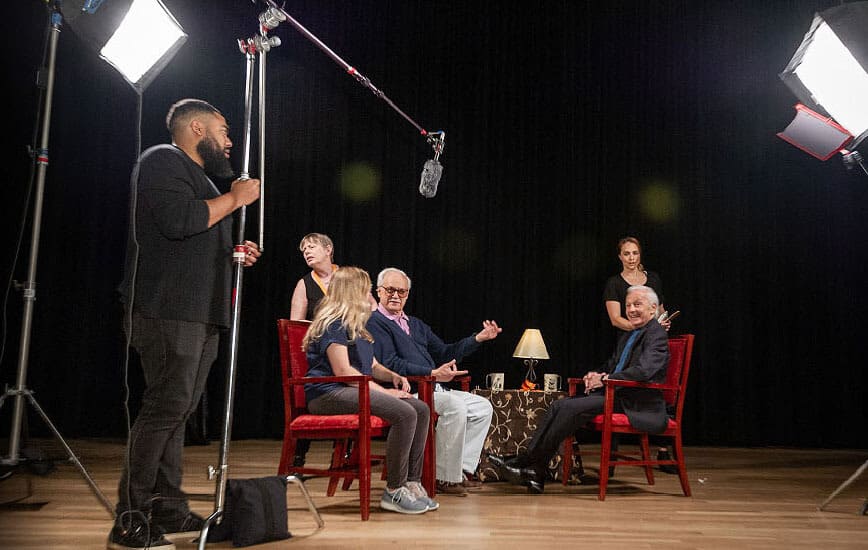 "Everybody keeps learning. Everyone is working together to make a vision come to life."
THE CREATIVITY NEVER STOPS
Creative Chaos: Broadcast live multiple days a week, this live show brings together residents and friends of MPTF through virtual technology for a wide variety of programming. Click here for our program schedule and guide including:
Interactive resident topics and call-ins
Celebrity guest stars
Meditation
Screenings and more
Instant Film Festival: Once a year we unite residents and volunteers who conceive, shoot, edit, screen, and compete with their own short films over the course of a single day.
MPTF Studios Originals: Short films, TV episodes, event highlights and more can be found at our YouTube page. Watch here >
Over the years we've received generous donations from the likes of NBCUniversal, Robert Downey Jr. and Susan Downey, and companies like Dell provided resources enabling an editing suite and an audio recording studio.
You can play your part as well by donating your time and creativity by sending in video messages, volunteering your talent, or donating equipment and other resources. From live game shows to video messages for residents to regular campus updates, this active intergenerational community remains one of a kind. Click here to become a volunteer >

MPTF Studios plays a vital and emotional role in our organization's mission by not only creating media but creating a living, priceless archive of events on and off campus and supporting fundraisers and events that have now been seen by thousands. Click here to contact MPTF Studios >
Instant Film Festival 2021
Short films by residents and volunteers.
Creative Chaos
A live variety show, broadcast four days a week.
MPTF Studios
Residents, hilarious to heartfelt, over the years.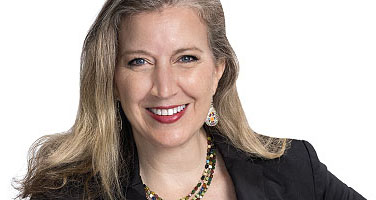 Jennifer Clymer
Director, MPTF Studios
Executive Producer/Director and creator of
the Instant Film Festival and Creative Chaos,
a creative platform for residents and volunteers.