Professional Advisory Network
PAN is our elite group of entertainment industry advisors.
Our Professional Advisory Network (PAN) is a dynamic group of attorneys, business managers, CPA's, financial planners, and wealth managers with clients in the entertainment and sports industry. PAN is intended to be a resource for the professional advisory community to better serve their entertainment industry clients on the news and services we offer.
First convened in 2007 with 118 members, PAN embraces the idea of connectivity as it brings together this professional community to learn and network. PAN luncheon meetings are held quarterly and feature presentations by leading experts in the field of estate planning, charitable gift planning, finance, entertainment law and intellectual property, tax law, and other areas of interest to our members.
CONTINUING EDUCATION CREDITS
MCLE credit is sponsored by Loeb & Loeb LLP, honored as 2022's "Law Firm of the Year" in the Entertainment Law – Music category in the U.S News & World Report's and Best Lawyers' 2022 "Best Law Firms" rankings. CPE is also available through our PAN program. Along with educational programming, there is up to 40 minutes of valuable networking opportunities to help build your business and referral relationships. The meetings also allow members to stay current on MPTF news, programs and services to better serve PAN members and their clients.
UPCOMING EVENTS
Please join us on August 16th for our 3rd Quarter PAN luncheon. Our speakers are Paul Gordon Hoffman, founding partner at Hoffman Sabban & Watenmaker and Noah Flores, Director of Armanino LLP's Private Client Advisors Practice. Their presentation, Recent Federal and California Tax Legislation, will cover tax advantages that your high net-worth clients may utilize and discuss problem areas where greater guidance is needed by the IRS. For more information about PAN or to register, please contact Kathy Davis at 818-876-1924 or Kathy.Davis@mptf.com.
"PAN is the vehicle that educates the professional so they can educate their clients."
Founding Partner, NKSFB and
former PAN Chairman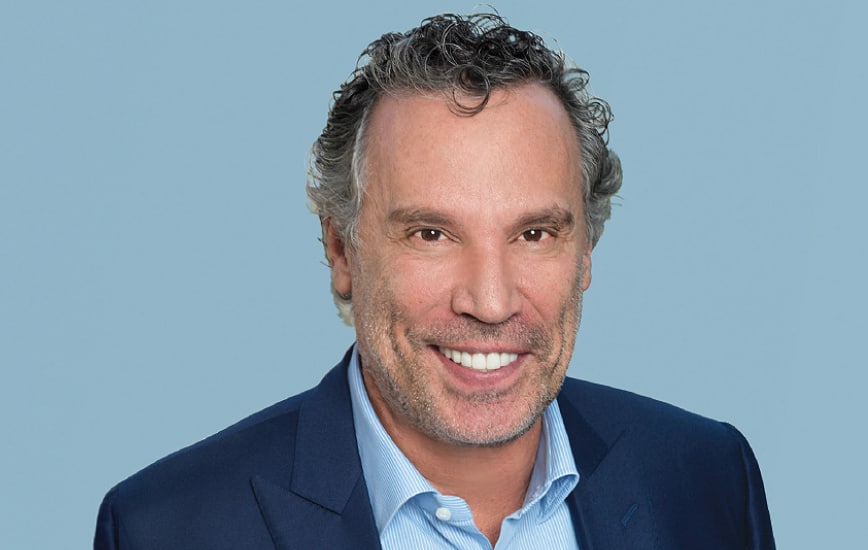 "PAN is the vehicle that educates the professional so that they can educate their clients."
Founding Partner, NKSFB and
former PAN Chairman
A SPIRIT OF PHILANTHROPY & VOLUNTEERISM
All membership options include four quarterly luncheons per membership year with McDermott Will & Emery, parking, and one hour of CPE or CLE continuing education credit when applicable. Become a member today:
Individual Membership: $365 per year for 1 person
Corporate Membership: $990 per year for 3 people from the same organization
Platinum Corporate Membership: $2490 per year for 3 people from the same organization Please see below for Platinum Corporate Membership Benefits.
PLATINUM CORPORATE MEMBER ANNUAL BENEFITS
One Platinum Corporate Membership allowing for three individuals within the same company to be recognized as members of the MPTF Professional Advisory Network (PAN). If you wish to include additional corporate members, the cost is $330 per person. You will receive 2 complimentary guest passes to your sponsored luncheon. If you wish to include more, there will be an $85 per person guest fee.
The opportunity to be the exclusive sponsor at one PAN meeting over the course of your Platinum Corporate Membership year. The sponsorship benefits at the meeting will include:
Promotion as the Meeting Sponsor in all MPTF PAN promotional efforts including the use of your company logo.
Corporate signage from your company at the luncheon venue. Corporate signage must be free standing. No banners or signage that must be attached or hung to walls are permitted by the venue.
Reserved seating at the PAN Chairperson's table for one representative from your company. Your representative will be seated with MPTF executives, the PAN Chairperson, as well as featured speaker(s).
The opportunity for a company representative to give a short overview of their company and why their company supports MPTF and PAN (1-3 minutes).
The opportunity to have promotional material placed at each table.
To register for the Platinum Corporate Membership or for more information, please contact Kathy Davis at 818 876 1924 or email at Kathy.Davis@mptf.com.
CORPORATE MEMBERS INCLUDE
Armanino, LLP
BNY Mellon
Callas & Carlson
Capital Group
City National Bank, an RBC Company
Framework Insurance and Financial Solutions
Gelfand Rennert & Feldman LLP
Gettleson Witzer & O'Connor
Grant Tani Barash & Altman LLC
Greenberg Glusker
Glaser Weil
HIT Accounting and Business Management
Hoffman Sabban & Watenmaker
JP Morgan
Loeb & Loeb LLP
McDermott Will and Emery
Merrill Lynch
NKSFB
Salem Partners Wealth Management
Valensi Rose
Venable LLP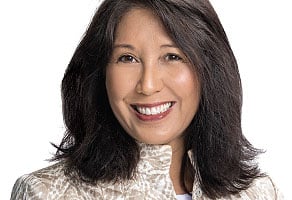 Kathy Davis
Development Manager
Kathy Davis oversees MPTF's development membership programs including NextGen and the Professional Advisory Network.
Kathy.Davis@MPTF.com