Health Insurance
We can help guide you to the best solutions for your needs.
Entertainment Health Insurance Solutions (EHIS), a joint program of MPTF and The Actors Fund
, offers California residents in the entertainment and performing arts community personalized counseling and enrollment support to ensure that each person understands and purchases the best plan to fit their individual and family needs.
Our programs are always adapting to the shifting landscape of health care options. We are singularly focused on keeping members of our entertainment community healthy and capable of pursuing their chosen careers. Our experienced staff of licensed agents provides unbiased, comprehensive health insurance counseling.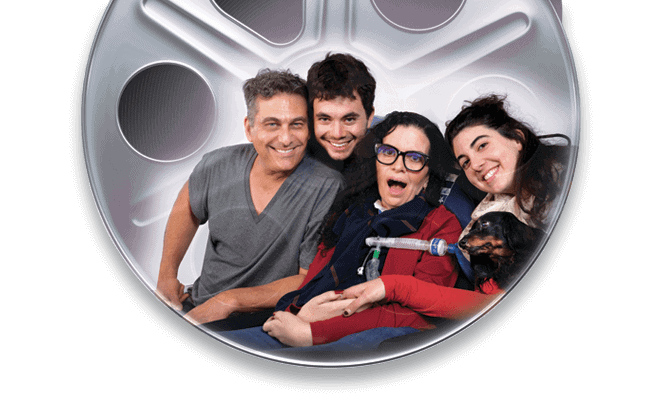 Dignity, Purpose, and Love.
Stacy Title is an Academy Award-winning film director. In 2017, she was diagnosed with ALS and instead of digging into an exciting filmmaking career, suddenly, she was fighting for her life. Read about Stacy's journey.
OUR MULTIFACETED SERVICES INCLUDE:
Consultations in person and/or by phone
Competitive health insurance options and enrollment assistance in medical, dental, vision and travel health insurance plans
Group, individual, family and senior options
Alternatives to COBRA
Enrollment in Medi-Cal, Covered California plans, Child Health Insurance Program, Medicare and Medicare products
Educational seminars on insurance options, including Affordable Care Act plans, Medi-Cal and Medicare
Community outreach through participation in health fairs, conferences and other local events
Advocacy for legislative changes that will make insurance more user-friendly and affordable
Information and practical tips from our monthly Health Insurance HQ and our online educational resources and materials
WE HELP YOU NAVIGATE THE SYSTEM
Getting health insurance or finding quality medical care can be confusing for anyone who isn't covered by an employer or union health plan. EHIS identifies coverage options and helps members of the entertainment and performing arts community enroll in them. Covered California Certified Insurance Agents; CA Insurance License (0M72678)
Jennifer Louisell
Director, Insurance Services
Jennifer manages EHIS, a joint program of MPTF and the Actors Fund, helping individuals determine the best insurance in a complex landscape.
HealthInsurance@MPTF.com