Today we celebrate the voices of the men and women who live on our Wasserman Campus, their beloved Grey Quill Society, and the role MPTF plays in taking good care of our entertainment community family, both on campus and beyond. On our 99th birthday, MPTF Giving Day is so important. Please enjoy these stories and have them inspire you. We can't help others in our community without your support.
As a special treat, four amazing and generous celebrities bring short passages from the 3rd Annual Grey Quill Society Review to life. Stories that will make you laugh and cry and remind you of the value of the people we support. And hopefully, the essential nature of an organization like MPTF for the services and support we provide to people in need in our community.
Matthew McConaughey
Watch Matthew read this short story from the Grey Quill Society Review.
Yvette Nicole Brown
Watch Yvette read this short story from the Grey Quill Society Review.
Jon Hamm
Watch Jon read this short story from the Grey Quill Society Review.
On September 22, on the 99th anniversary of our inception, we celebrate MPTF Giving Day, and we're asking everyone to be part of our circle of philanthropy. MPTF is a safety net for the entertainment industry—we help take care of people in our community, both young and old, working and retired, who, for a wide range of reasons, need our support. This circle cannot exist without individuals just like you. When you feel a connection, a responsibility, and decide to share your good fortune, at whatever level you are able, it completes the circle.
For everyone who donates $100 or more to MPTF Giving Day Campaign, we'll send you a free copy of the Quill's latest book. Your contribution, any contribution is crucial.
For everyone who donates $100 or more to MPTF Giving Day Campaign, we'll send you a free copy of the Quill's latest book. Your contribution, any contribution is crucial.
THE GREY QUILL SOCIETY REVIEW
The Grey Quill Society gathers weekly on the Wasserman Campus for residents and the volunteers who guide the group to explore life's journey and do the hard work of shaping deeply personal life events into intriguing narratives.
From this latest anthology, each poem and story exists as a little capsule from the past, filled with sorrow and love, of times lost and epiphanies found. As Victoria Bullock, the anthology's current editor describes, "It's a wellness group. It's therapy. It's a creative outlet. It's something we should all be doing—at all ages, all over the world." And as she's witnessed, "It is an act of courage to tell your story." Best of all, it's testament to the vibrant lives and love of its members and the importance of creativity in an aging life.
We're excited to announce ALL Giving Day donations will be matched by two anonymous donors! Please be generous while your generosity is magnified 100% .
Mickey Cottrell – Matthew McConaughey reads an excerpt from Mickey's The Fireman's Equipment.
Mickey Cottrell was immediately captivated by the movies when his first such experience, Song of the South, sent him dancing out of the theater singing "Zip-A-Dee-Do-Dah." A year later, he became a victim of the… Polio epidemic and Mickey lived with other youngsters for a year in the Polio Center of Charity Hospital in New Orleans, four hours from his home in northern Louisiana. Most weekends his family visited. Cottrell is currently completing a memoir novella, The Firemen's Equipment about his time there. After his family moved to Little Rock and winning his high school's annual talent shows for four consecutive years (singing songs from Oklahoma, West Side Story, My Fair Lady, and Camelot) Mickey won the University of Arkansas's Freshmen/Sophomore and Junior/Senior Best Performances. At the Arkansas Art Center, Cottrell excelled onstage in several well-reviewed performances, including "Mitch" in A Streetcar Named Desire and "Marat" in Marat/Sade. Mickey spent two seasons (1968–1969) at the Guthrie Theater in Minneapolis where he played the lead in Sam Shepard's Red Cross, and made his Broadway debut in the Sir Tyrone Guthrie directed House of Atreus in 1968. From 1970–1972, he traveled throughout Western Europe, settling in London and choosing the Ashram life before returning to the States. In 1980, he moved to Los Angeles, programming and operating a revival cinema, the Loyola Movie Palace and then becoming the national PR director and LA programmer for Landmark Theatres. From 1985–1988, Cottrell headed up the entertainment department of Josh Baran & Associates, overseeing the victorious Academy Awards campaigns for Best Docs, Artie Shaw: Time is All You Got (1986) and Broken Rainbow (1987). In 1988, Cottrell oversaw PR for Wim Wenders' Wings of Desire, the first foreign language film to exceed a million dollars at the US box office. As an actor, Mickey has appeared in over fifty films, TV shows, and plays, including My Own Private Idaho, Star Trek: The Next Generation and Little Murders. As a publicist, Mickey has repped over two hundred films or respective artists. Read more >
Brett Hadley – Jon Hamm reads Brett's short story, Taps.
Alfred Brett Hadley is an actor who has performed in several movies, lots of TV shows, including eighteen years on The Young and the Restless, many TV commercials, and a great deal of live theater. Today he is focusing on writing life stories and finishing his novel.
Deborah Rogosin – MPTF Resident and Grey Quill Society author.
Deborah is a member of the Grey Quill Society. She and her husband Joel have been members of the Quills since its inception. Joel sadly passed in April of this year from Covid-19 related complications. Below, see quotes from her conversation with Victoria Bullock, editor of the Grey Quill Society Review, as they discuss the deeper meaning and purpose of the Quills, a group near and… dear to Deborah's heart. Deborah was born and raised in California. She lived around the corner from her future husband, Joel Rogosin, and started dating him when she was eighteen. After two years of college, she married Joel and dropped out of school in order to support him during his last year at Stanford. They moved to LA after college and started a family—three daughters in five years—while Joel broke into showbiz. Deborah returned to her studies, pursuing a masters degree in art when she developed retinitis pigmentosa, a genetic condition that led to her gradual loss of sight. Undeterred, she pursued a degree in psychology and has been a licensed psychotherapist for thirty-six years. Read more >
Madi Smith-Lawrence – Yvette Nicole Brown reads Madi's Last Flights.
Madi Smith-Lawrence was a concert violinist and dancer, although not at the same time. She has worked in the entertainment business for over forty-five years. She received her AF of M, AFTRA, and SAG cards in 1954 when she was put under contract to Paramount. She worked at NBC for… ten years as a scheduler in broadcast operations and control, and as liaison between NBC and the Directors Guild of America. Following her years at NBC, Madi worked as an executive assistant for the Smothers Brothers, Bobby Darin, Danny Arnold, and Norman Lear, among others. Please enjoy these photos of Madi's Daddy.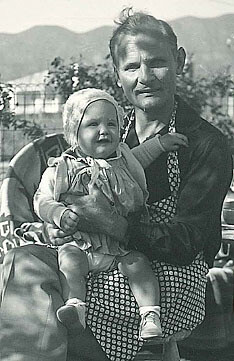 Read more >
Kay Weissman – Billy Porter reads Kay's short story, Sex.
My birth certificate says Wilma Kay Friedman, born 1936, Detroit, Michigan. I changed my name to Antonia Flores when I became a Spanish dancer and performed with Jose Greco throughout Europe at seventeen. Then I got my SAG card as Kay Freeman in 1973…, to be a bridesmaid in The Godfather. There were many names and performances in between, studying with Uta Hagen, Herbert Berghoff, Charles Nelson Reilly, Warren Robertson, and every actor and director I ever worked with. My greatest joy came in 1996 when I married Murray Weissman, P.R. executive and became Mrs. Murray Weissman!!! Please enjoy these photos of Kay from her dancing days.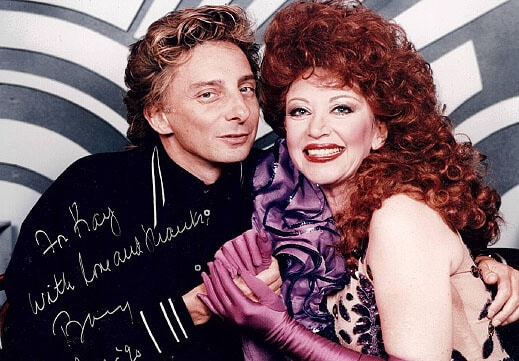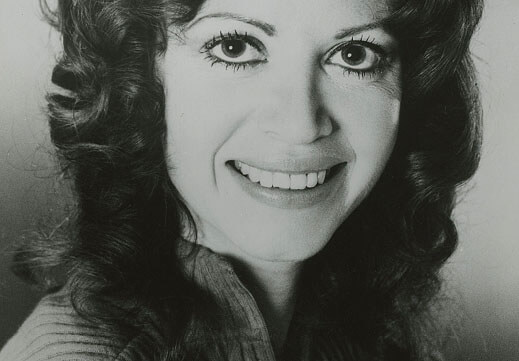 Read more >
Today acts as ample proof of the essential nature of MPTF and the services we provide. Please consider a donation to help your fellow brothers and sisters in the industry. If you have the means, we hope you will make a donation. Any donation, big or small, completes the circle. There's no greater way to gain a visceral appreciation of the value of MPTF than to hear the heartfelt stories of our Grey Quill Society. Please consider making this important commitment to our industry. Donate >
Give $100 or more and get The Grey Quill Society Review free! Help us meet our critical goal.
Give $100 or more and get the Grey Quill Society Review free! Help us meet our critical goal.
99 years, and the need has never been greater. In 1921, Mary Pickford saw the urgency to support her fellow workers in an industry that unites the passions of people across all kinds of trades. She wisely recognized that members of our industry must reconcile gaps between gigs and holes in coverage and support. And many never find time to plan for the "golden years" after a lifetime devoted to our industry.
MPTF offers COVID-19 relief, financial assistance, counseling, help for veterans, palliative care, child care, a home for many vulnerable members of our community, and so much more.
Your donation supports our Annual Fund and the backbone of the services we provide. Please play your part in helping everyone within our industry to thrive through challenges, receive compassion for their pain, and feel the support of their family when times are tough.
This is the circle of giving. Thank you for the important part you play. Caring is infinite.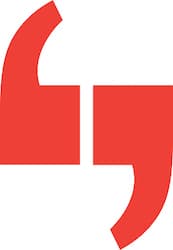 "Writing is really just finding your voice."
– DEBORAH ROGOSIN
Resident and Grey Quill Society member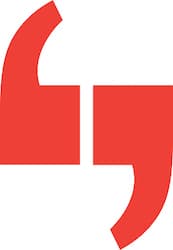 "There are also plenty of people who hide by not writing about what they should be writing about."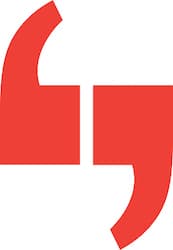 "I think it means different things to different people. For me, it's a place to experiment and write down things that are important, that I never want to forget."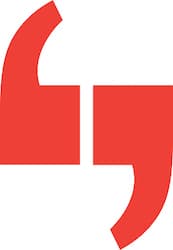 "I'm always eager to hear what people have to share. You never know, the stories can be wild."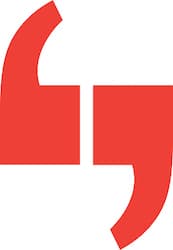 Victoria Bullock is a young actor, producer, writer, and editor for the Grey Quill Society Review. As a dedicated volunteer, she leads the group's weekly workshops.
These featured quotes are pulled from a recent
conversation between Deborah and Victoria.