SEE HOW WE'VE WORKED TO TAKE
CARE OF OUR OWN SINCE 1921.
SEE HOW WE'VE WORKED TO TAKE
CARE OF OUR OWN SINCE 1921.
MPTF was created by Hollywood's earliest entertainment luminaries who realized the need for reaching out to those in the entertainment industry who fell upon hard times. It began with a simple coin box in Hollywood where entertainment industry workers would deposit spare change for fellow colleagues.
Explore the story of MPTF from 1921 to 1971 with rare photos and videos showing how Hollywood started taking care of its own and becoming an example of giving back. Explore the next 50 years here.
1921
Conceived by Mary Pickford, MPTF is created to help colleagues in the entertainment industry who have fallen on hard times. In 1921, the Motion Picture Relief Fund (MPRF) was incorporated with Joseph M. Schenck as president, Mary Pickford as vice president, and the Reverend Neal Dodd (who portrayed ministers in more than 300 films) as administrator—each with a benevolent spirit intent on providing assistance to those in the motion picture industry who were in need.
The advent of talkies in the late 1920s brought many changes to the film industry. While talkies launched many new careers, hundreds of actors, directors and writers who had not foreseen the change to the industry or their livelihood, became unemployed. MPRF came to their aid.
1932
As the need for MPRF services grew during the big studio era of the 1930s, Mary Pickford had an idea to help raise needed funds for services. In 1932, she spearheaded the Payroll Pledge Program, a payroll deduction plan for those earning more than $200 a week. Studio workers were asked to pledge one-half of one percent of their earnings to MPRF. In 1938, MPRF increased participation in the Payroll Pledge Program by including talent groups, unions and producer representatives.
1939
Some of Hollywood's biggest actors appeared on the popular radio show The Screen Guild Theatre, which benefited MPTF and ran from 1939 to 1952. The actors' fees contributed from the show led to the creation of our Country House. Sponsored by Gulf Oil, The Screen Guild Theatre made its premiere over 61 CBS stations in 1939. The first program starred such greats as Jack Benny, Judy Garland, and Joan Crawford. The show quickly became one of the most popular programs on network radio, raising $5.3 million during its 13-year run. Every major star participated at least once: Humphrey Bogart, Barbara Stanwyck, Gary Cooper, Bing Crosby, Natalie Wood, Bob Hope, Betty Grable, Clark Gable, Carole Lombard, Tyrone Power … the list goes on.. Take a look at a few of the screen legends who turned up during its 13-year run.
A vintage newsreel showing some of the Hollywood legends appearing on The Screen Guild Theatre
1941
Jean Hersholt discovered the land for what would become the Motion Picture & Television Country House and Hospital (designed by architect William Pereira) in 1940 in Woodland Hills. A groundbreaking ceremony was held in 1941 on what was 48 acres of walnut and orange groves at the time. Here's a newsreel story from famed Hollywood columnist Hedda Hopper about the groundbreaking, featuring MPTF founder Mary Pickford, her husband Buddy Rogers, Jean Hersholt, Loretta Young, and many more.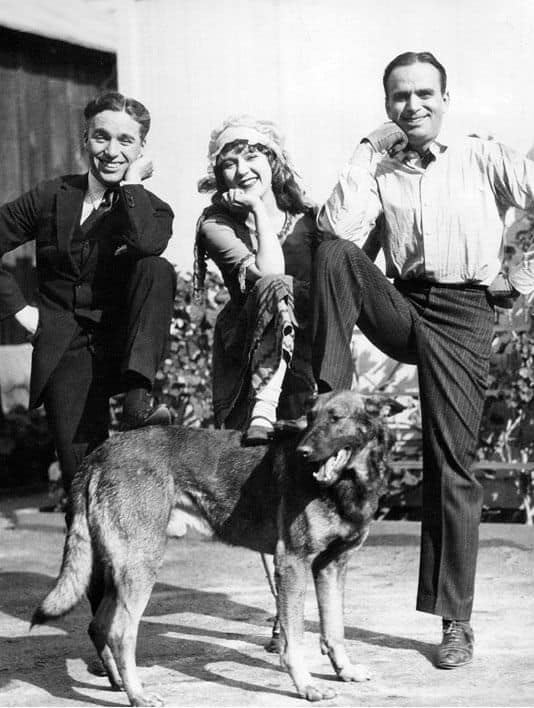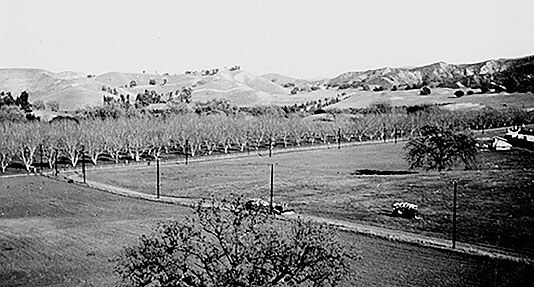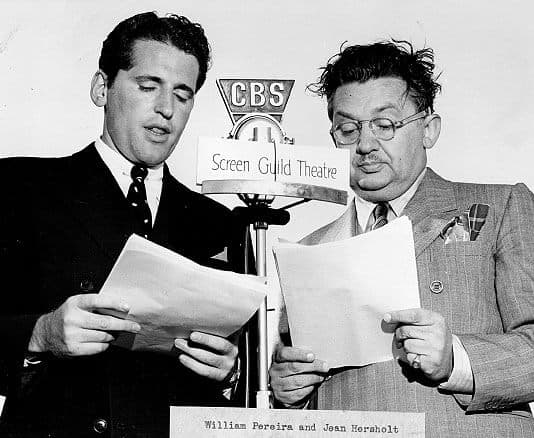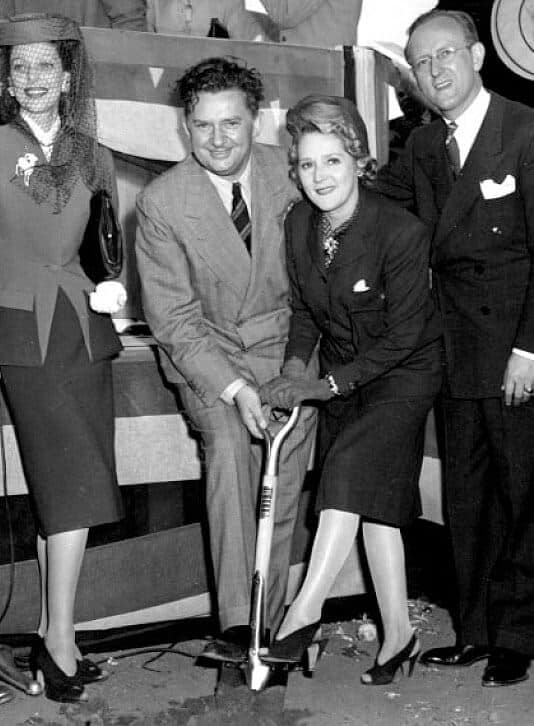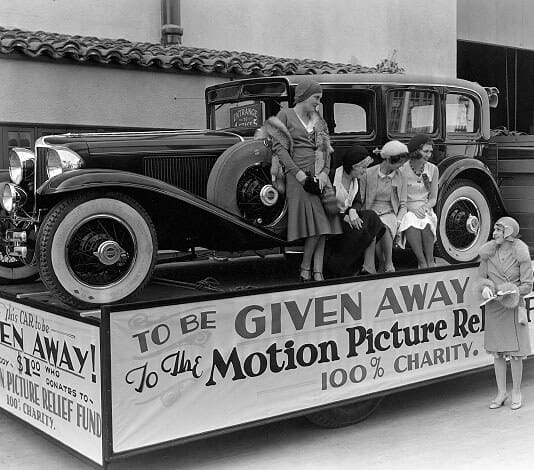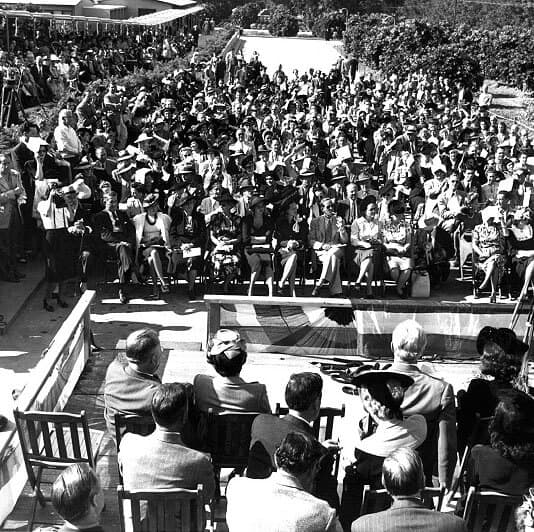 1942
On September 27, 1942, three thousand members of the film community gathered in Woodland Hills for the dedication of the Motion Picture Country House, which was also presented as a radio broadcast.
Watch the 1941 Country House and Hospital Groundbreaking with Mary Pickford
1948
In 1948, MPTF dedicated its Motion Picture Hospital on the grounds of the Country House. In this vintage newsreel you can see actors Edmund Gwenn and Celeste Holm… and can you ID the two famous stars standing behind Jean Hersholt during his address? Watch Video >
1962
Here's a fun Hollywood rarity: a Christmas Eve telegram sent from MPTF co-founder Mary Pickford to the residents of our Country House.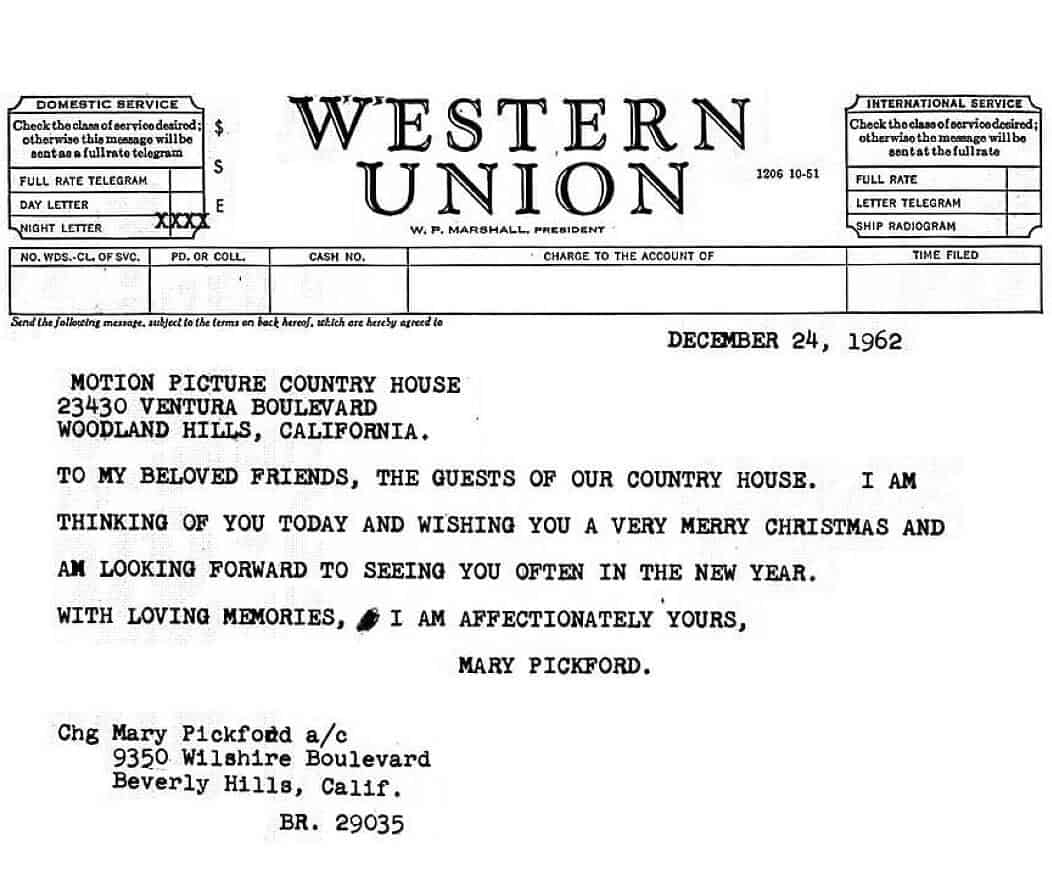 1964
The first movie premiere is held to benefit MPTF: My Fair Lady, the classic George Cukor musical starring Rex Harrison and Audrey Hepburn, which went on to win eight Academy Awards including Best Picture.
1965
Elvis Presley gave the most generous single-person donation to MPTF at the time, as seen in this newsreel footage with Barbara Stanwyck.
1967
July 30 marked the dedication of the Louis B. Mayer Memorial Theatre on our Woodland Hills campus, which has been the site of many film screenings and events over the years. Among the attendees were Debbie Reynolds, Merle Oberon, Walter Pidgeon, Greer Garson, and George Murphy.
1968
In 1968, MPTF opened its new modernized hospital and the Samuel Goldwyn Plaza — all thanks to some of the biggest names in Hollywood.
1969
The dedication of the John Ford Chapel opened up the nondenominational place of worship that remains a vital part of our campus today. Attendees included John Ford himself and, below, his most famous leading man, John Wayne, and George Bagnall.
Watch 1969 groundbreaking and
dedication of the John Ford Chapel
1970
The world premiere of Walt Disney's The AristoCats was held to benefit MPTF in the Village Theater in Los Angeles's Westwood neighborhood. The animated favorite about the adventures of a family of Parisian felines was the last at the studio to be approved by Walt himself.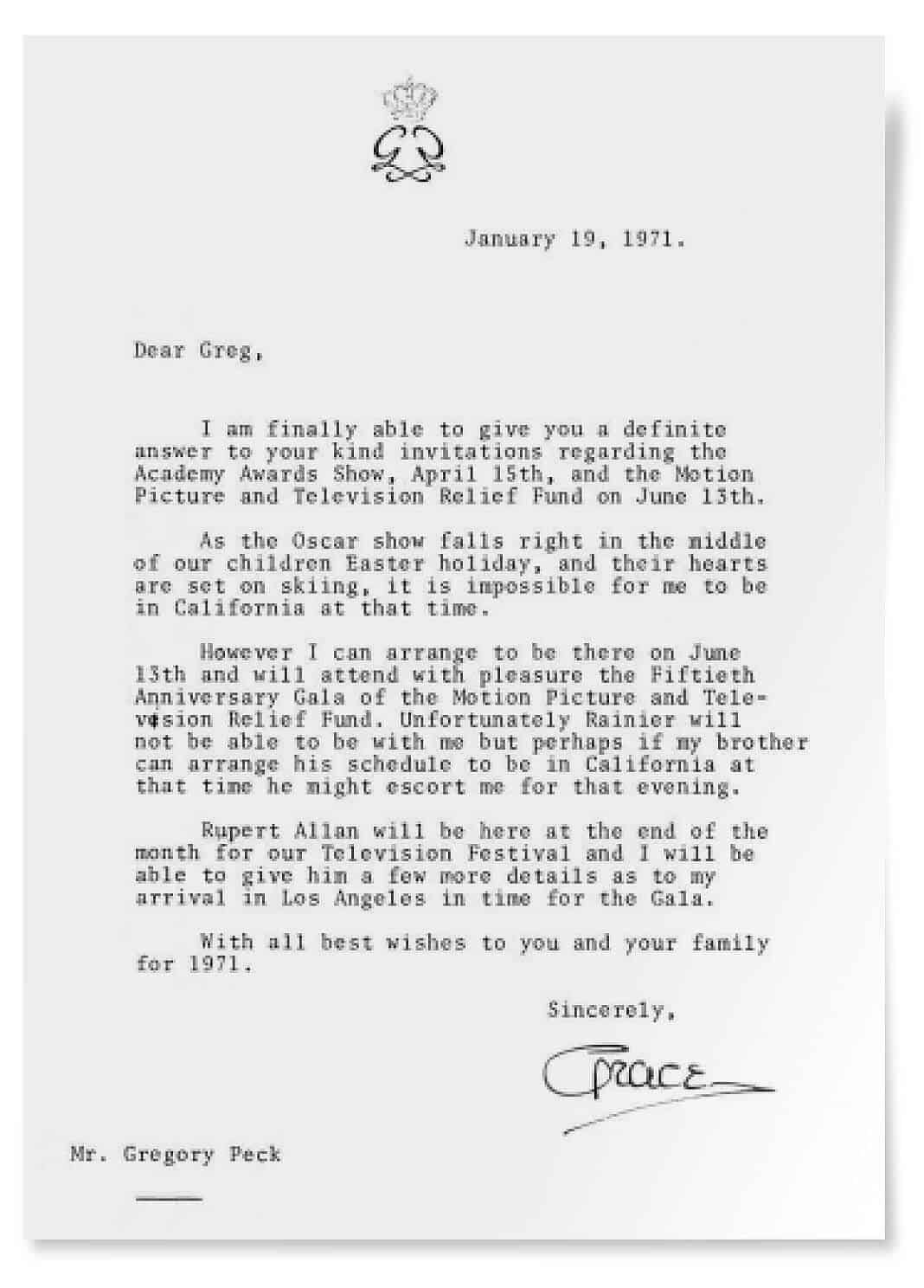 1978
Our first Heartbeat of Hollywood Golf Tournament is held to raise funds for MPTF, with entertainment industry workers and their families joining together for a day of fun, golf, and friendship. In 2010 we began the Heartbeat of Hollywood Lite Tournament, with mini-golf contests offering more options for guests and their family members.
Explore the story of MPTF from 1972 to the present with rare photos and videos showing how Hollywood started taking care of its own and becoming an example of giving back. Explore the first 50 years of MPTF here.
1980
Goldie Hawn and Kris Kristofferson paid a visit to MPTF for an installment in our Heart of Hollywood film series showing what we're all about.
Watch The Heart of Hollywood with Goldie Hawn and Kris Kristofferson
1983
From 1983 to 2007, MPTF sponsored The Golden Boot Awards annual ceremony honoring film and TV talents who made significant contributions to Westerns. Watch highlights below including Clayton Moore, Roy Rogers, Angie Dickinson, Fess Parker, Fred MacMurray, Johnny Cash, Richard Farnsworth, George Kennedy, Pat Buttram, Melissa Gilbert, Budd Boetticher, Tommy Lee Jones, and the family of Jay Silverheels.
1986
Bob Hope addresses the crowd and performs the groundbreaking for MPTF's new refurbished hospital.
1990
Fifty years to the day after he appeared at the Country House groundbreaking, President Ronald Reagan returned to MPTF for its 70th anniversary.
Peggy and Samuel Goldwyn, Jr. create and donate the Samuel Goldwyn Foundation Children's Center. Sam Goldwyn's last public appearance would be at the opening of MPTF's Behavioral Health Center.
Our 70th Anniversary
The Gipper return to campus for our 70th anniversary.
MPTF's Best Kept Secret
The Samuel Goldwyn Children's Center.
Day In The Life
Learn more about the Children's Center.
1996
In celebration of MPTF's Diamond Jubilee, Warren Beatty and Jeffrey Katzenberg appeared in this look at everything we've accomplished.
1998
The MPTF campus was formally dedicated as The Wasserman Campus, with Lew and Edie Wasserman in attendance with grandson Casey Wasserman. Goddaughter Jamie Lee Curtis and Steven Spielberg were among those speaking at the dedication.
"I think that our primary concern is that the membership in our industry become active."
2001
MPTF celebrated its 80th anniversary with a gala event and the dedication of the Roddy McDowall Rose Garden. The latter featured a reconciliation between Elizabeth Taylor and Sybil Burton, first wife of Richard Burton, seen in the video below with an introduction by Stacy Keach.
2002
Starting in 2002, a star-studded host committee, Academy Awards® nominees and presenters, and some of the industry's biggest rising stars come together for the annual Night Before party to benefit MPTF's services and resources for the entertainment community.
2006
MTPF's campus channel and production facility, Channel 22, launched and began its mission to provide a creative outlet for residents and volunteers. Still going strong today, it is now known as MPTF Studios with hours of programming that educates and entertains.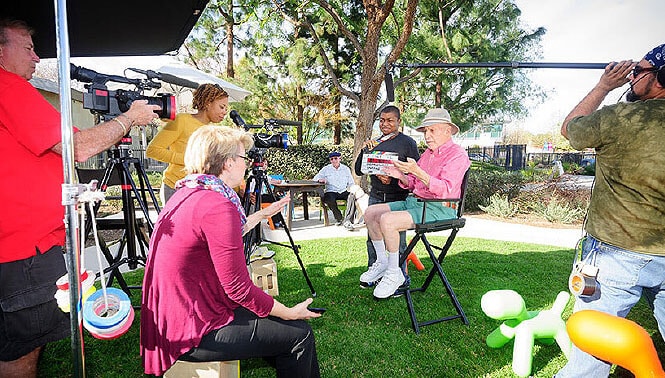 The motto of MPTF Studios has always been "Creativity Is Ageless."
2007
The Jodie Foster Aquatic Pavilion opens at The Saban Center for Health and Wellness at MPTF in 2007.
2008
Our musical celebration A Fine Romance included performers as Amy Adams, Kristin Chenoweth, Alan Cumming, Neil Patrick Harris, Hugh Jackman, and James Marsden.
2012
Designed to take help attendees take charge and face life's curveballs, the annual Deal With It: A Women's Conference kicks off its first year and has since brought together women from all walks of the entertainment industry to enjoy keynote speakers, attend enlightening and entertaining sessions, and share stories about approaching a wide range of life's issues from health to job advancement.
2013
Mark Wahlberg and Peter Berg visited MPTF to give a sneak preview of their film, Lone Survivor. They later reunited for the 2016 film Deepwater Horizon.
Guests at our annual Evening Before event celebrating the Emmy Awards included Blair Underwood, Jon Cryer, Betsy Brandt, Jim O'Heir, Yvette Nicole Brown, and Beau Bridges.
After four years of initial learning efforts, MPTF actively begins tracking results of its Veterans Benefits Assistance program helping veterans, surviving spouses of veterans, or industry member with veteran parents receive their full entitled benefits. Hundreds of veterans are screened each year, resulting in thousands of dollars of recovered benefits. To find out more about the program, call 855-760-MPTF (6783) and visit Veterans Assistance for additional details.

The Grey Quill Society, our campus writing group, meets for the first time and continues to this day with weekly meetings. Short stories, poetry, and essays are shared and worked on among members, who have logged over 250 meetings to date and published numerous volumes available now.
2014
The Samuel Goldwyn Jr. Center for Behavioral Health opens, specializing in adults over 55 years of age who have acute mental health needs.
On March 30, we officially dedicated our Segal Family Dog Park on campus for our residents and their families to spend quality outdoor time with their favorite four-legged friends.
2016
Our Reel Stories, Real Lives event on April 7 featured performances by Idina Menzel, Cuba Gooding Jr., Matt Bomer, and Bryce Dallas Howard, with a special appearance by Michael Douglas.
Cameron Diaz spoke at our second annual Health & Fitness Day on campus.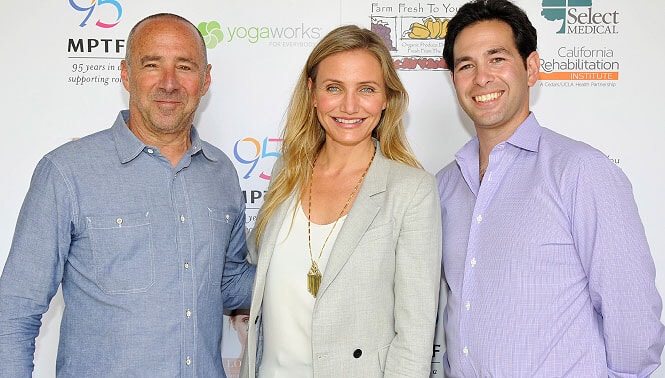 Health & Fitness Day with Bob Beitcher, Cameron Diaz and Dr. Scott Kaiser
On October 1, we celebrated our 95th anniversary with a gala event hosted by George Clooney and featuring many memorable stories and musical performances. See some highlights here: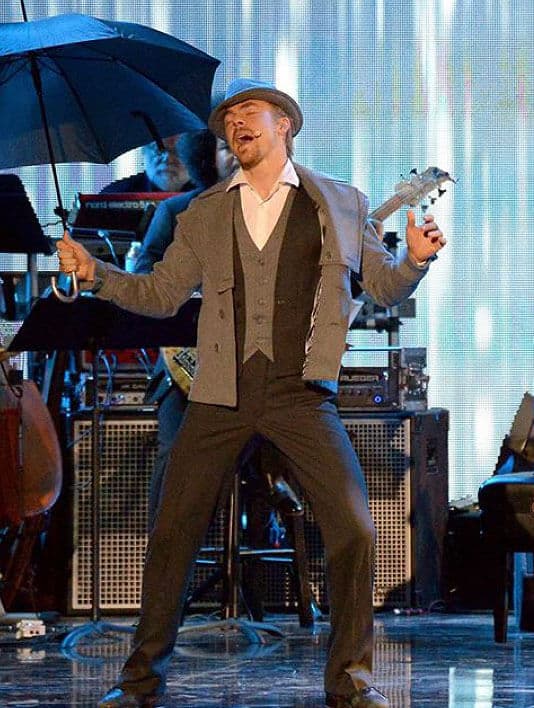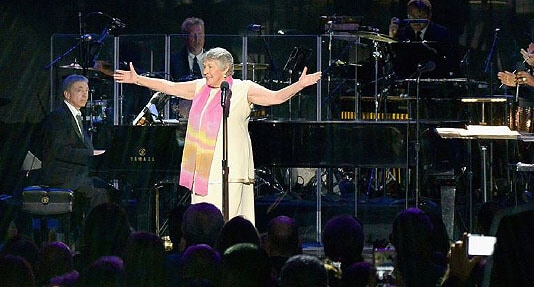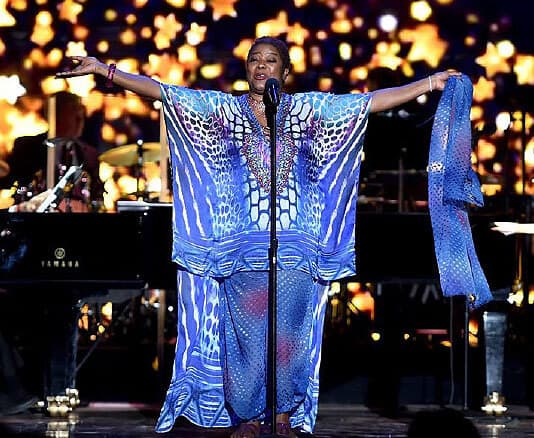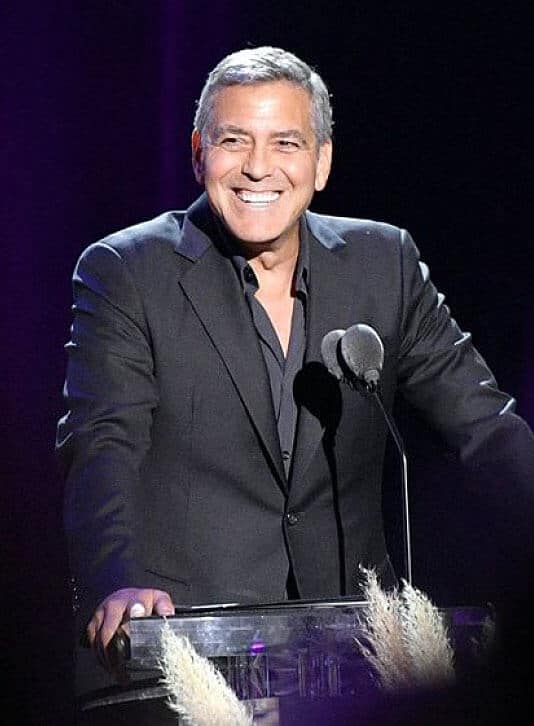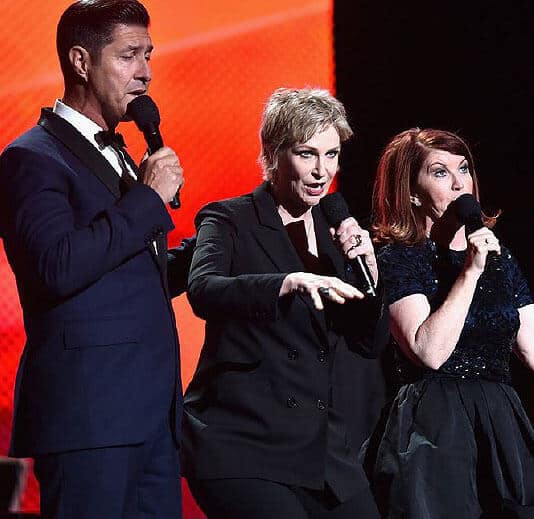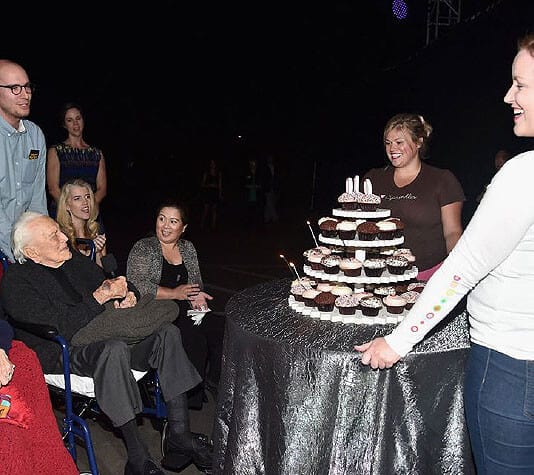 2017
The grand reopening of the Louis B. Mayer Memorial Theatre Complex on May 20 also serves as the groundbreaking for the Michael V. Lewis Plaza and the updated, refurbished Susan and Gary Martin Screening Room offering state of the art viewing experiences for our residents.
Designed to provide social connectivity for industry seniors, our Daily Call Sheet program begins with volunteers making regular friendly calls to those living alone. The program has since paired up numerous callers and recipients who have forged strong friendships and even reconnected colleagues from the same productions or studios.
MPTF Studios begins holding its annual Instant Film Festival on campus, which brings together residents and volunteers over the course of a single day to create short films from conception to screening and judging.
Throughout October, MPTF is a prime time spotlight on Wednesday nights on Turner Classic Movies with residents and supporters appearing with host Ben Mankiewicz to spotlight key films from their careers or Hollywood history.
MPTF on TCM
Highlights from the month-long spotlight hosted by Ben Mankiewicz.
2019
On September 26 and 28, MPTF held its first ever Giving Day fundraising drive and an Open House on campus welcoming donors and other supporters for tours, special programming, and a one on one look at our services, both hosted by Tom Bergeron.
On November 6 we dedicated our long-term care facility as The Mary Pickford House, with a ceremony featuring Mary Pickford Foundation's Pauline Stotsenberg & Elaina Friedrichsen and Communication Director for Council Member Bob Blumenfield Jake Flynn.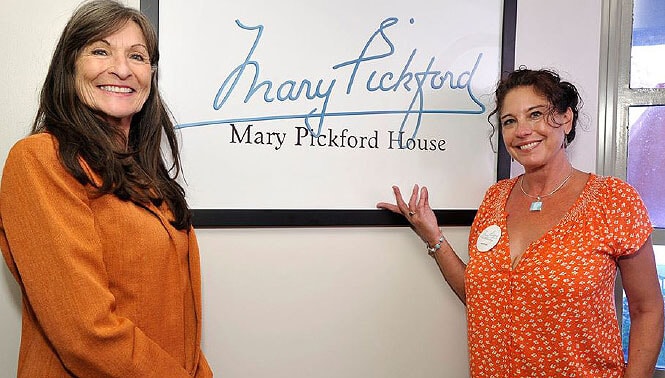 Long Term Care happily, respectfully, becomes Mary Pickford House in homage to our founder.
In 2019 we also began our Angel Cards program, with industry members and other volunteers creating and sending in customized greeting cards for residents for birthdays and special holidays—such as these ones designed by our friends at the Animation Guild.
2020
After the start of the COVID-19 outbreak, MPTF Studios began a live variety show, Creative Chaos, broadcast on Channel 22 out of the Louis B. Mayer Theater three times per week. Engaging residents with interactive programming and special guests, the program encompassed everything from exercise to game shows to happy hours including special celebrity appearances.
Netflix's Hollywood
Cast members visit Organized Chaos.
Channing Dungey
A conversation with MPTF's Courteney Bailey.
Behind the Book
Hawk Koch chats with author Sam Wasson.
Our first virtual fundraising event, We All Play Our Part: A Benefit for MPTF, was held on May 15 with hosts Yvette Nicole Brown and Tom Bergeron presenting an array of stars and music performances saluting Hollywood and the people who work behind the scenes to make it all come to life.
Watch the 2020 fundraiser, We All Play Our Part: A Benefit for MPTF
On July 1, our Social Isolation Impact Summit in cooperation with the Milken Institute Center for the Future of Aging offered a virtual day of inspirational stories and resources for hundreds of attendees to help respond to the needs of older isolated adults.
2021
On April 25, 2021, the Academy of Motion Picture Arts & Sciences honored MPTF for its amazing support of the entertainment community during the pandemic and its 100 years of taking care of its own in the industry with the Jean Hersholt Humanitarian Award, presented by Bryan Cranston during the live broadcast of the show on ABC.