Professional Advisory Network
PAN is our elite group of entertainment industry advisors.
Our Professional Advisory Network (PAN) is a dynamic group of attorneys, business managers, CPA's, financial planners, and wealth managers with clients in the entertainment and sports industry. PAN is intended to be a resource for the professional advisory community to better serve their entertainment industry clients on the news and services we offer.
Our next PAN luncheon is October 20th at The Beverly Wilshire. Our guest speaker will be Ed Gonzalez, Portfolio Specialist at Capital Group Private Client Services. acting as a liaison between the portfolio managers and Private Wealth Advisors within the firm. He has 15 years of investment experience. Prior to joining our organization in 2019, Ed was a senior vice president and senior investment strategist at Wells Fargo Private Bank; before that he was an infantry officer in the United States Marine Corps. Ed earned an MBA from UCLA's Anderson School of Management and holds the Chartered Financial Analyst® designation. Mr. Gonzalez's presentation, The Global Economy Outlook, will cover several topics including, world trade pattern changes, politics and the economy, and the status of the economy. Registration for this luncheon will be available soon.
First convened in 2007 with 118 members, PAN embraces the idea of connectivity as it brings together this professional community to learn and network. PAN luncheon meetings are held quarterly and feature presentations by leading experts in the field of estate planning, charitable gift planning, finance, entertainment law and intellectual property, tax law, and other areas of interest to our members.
CONTINUING EDUCATION CREDITS
"PAN is the vehicle that educates the professional so they can educate their clients."
Founding Partner, NKSFB and
former PAN Chairman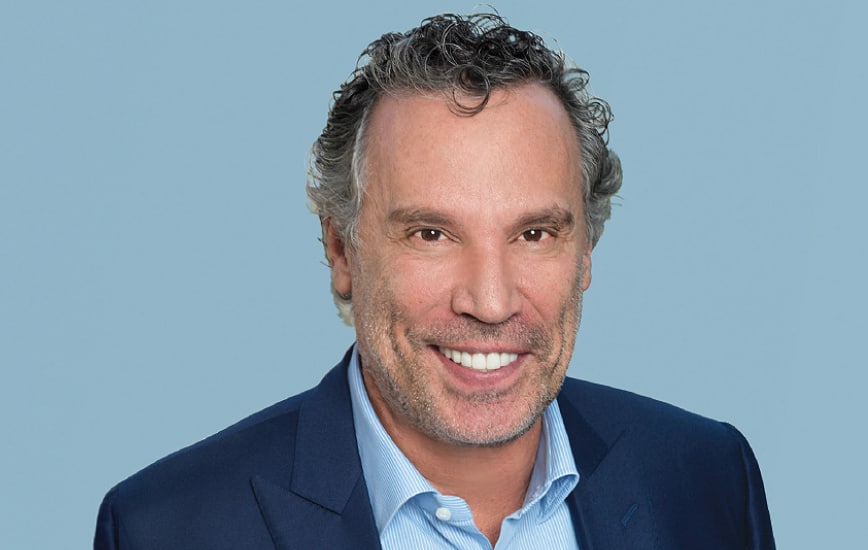 "PAN is the vehicle that educates the professional so that they can educate their clients."
Founding Partner, NKSFB and
former PAN Chairman
A SPIRIT OF PHILANTHROPY & VOLUNTEERISM
All membership options include four quarterly luncheons per membership year at The Beverly Wilshire, parking, and one hour of CPE or CLE continuing education credit when applicable. Become a member today:
Individual Membership: $355 per year for 1 person
Corporate Membership: $990 per year for 3 people from the same organization
Platinum Corporate Membership: $2490 per year for 3 people from the same organization Please see below for Platinum Corporate Membership Benefits.
PLATINUM CORPORATE MEMBER ANNUAL BENEFITS
One Platinum Corporate Membership allowing for three individuals within the same company to be recognized as members of the MPTF Professional Advisory Network (PAN). If you wish to include additional corporate members, the cost is $330 per person. You will receive 2 complimentary guest passes to your sponsored luncheon. If you wish to include more, there will be an $85 per person guest fee.
The opportunity to be the exclusive sponsor at one PAN meeting over the course of your Platinum Corporate Membership year. The sponsorship benefits at the meeting will include:
Promotion as the Meeting Sponsor in all MPTF PAN promotional efforts including the use of your company logo.
Corporate signage from your company at the luncheon venue. Corporate signage must be free standing. No banners or signage that must be attached or hung to walls are permitted by the venue.
Reserved seating at the PAN Chairperson's table for one representative from your company. Your representative will be seated with MPTF executives, the PAN Chairperson, as well as featured speaker(s).
The opportunity for a company representative to give a short overview of their company and why their company supports MPTF and PAN (1-3 minutes).
The opportunity to have promotional material placed at each table.
To register for the Platinum Corporate Membership or for more information, please contact Kathy Davis at 818 876 1924 or email at Kathy.Davis@mptf.com.
CORPORATE MEMBERS INCLUDE
Armanino, LLP
Hoffman Sabban & Watenmaker
Gelfand Rennert & Feldman LLP
City National Bank, an RBC Company
CliftonLarsonAllen LLP
Gettleson, Witzer & O'Connor
Grant Tani Barash & Altman LLC
Jeffer Mangels Butler & Mitchell LLP
Loeb & Loeb LLP
MGO
NKSFB
Salem Partners Wealth Management
Squar Milner
Valensi Rose
Venable LLP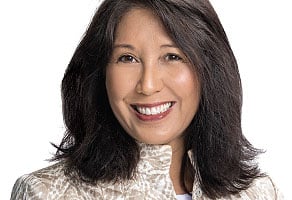 Kathy Davis
Special Events Manager
Kathy Davis oversees MPTF's development membership programs including NextGen and the Professional Advisory Network.
Kathy.Davis@MPTF.com