Day At The Ranch
A great time for a good cause
The MPTF – IATSE fundraiser, Day at the Ranch, returned in-person on Sunday, November 14! This family picnic at Calamigos Ranch featured a great lunch buffet, auction & raffle, and lots of fun outdoor activities for the whole family. Funds raised enable MPTF to continue helping industry workers in times of need including financial assistance, subsidized child care, and caring for aging parents.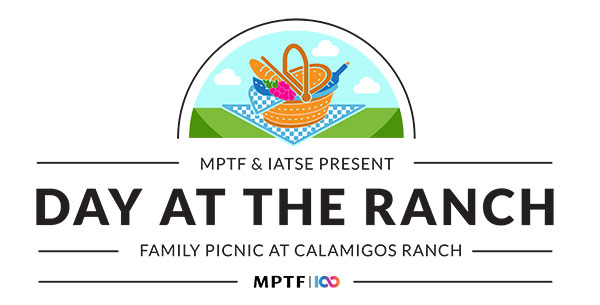 Sunday | November 14 | Calamigos Ranch

Alex Aguilar Jr., Secretary Treasurer, Studio Utility Employees, Local 724
dooner, Associate Executive Director, Art Directors Guild, IATSE Local 800
Doug Boney, Business Agent, The Studio Teachers, IATSE Local 884
Robert Denne, Business Agent, Motion Picture Set Painters & Sign Writers, IATSE Local 729
Ed Duffy, VP, Business Agent Teamsters, Local 399
Karen Green, Interim Assistant Business Representative, IATSE Local 871
Jennifer Herrenkohl, Secretary-Treasurer/Assistant Business Representative, Motion Picture Costumers, IATSE Local 705
Vanessa Holtgrewe, Assistant Department Director, Motion Picture & Television Production, IATSE
Steve Kaplan, Business Representative, The Animation Guild, IATSE Local 839
Polly Lucke, Roster Business Representative, Makeup & Hairstylists Guild, Local 706
"There's no better feeling than being a part of something that helps you… I lived it and now I'm doing it for others."
Heidi Nakamura, Assistant Business Representative, Production Sound Technicians, Television Engineers, Video Assist Technicians and Studio Projectionists, IATSE Local 695
Anthony Pawluc, Secretary/Treasurer, Affiliated Property Craftspersons, IATSE Local 44
Greg Reeves, Business Representative – Secretary, Lighting Technicians, IATSE Local 728
Cathy Repola, Western Executive Director, Motion Picture Editors Guild, IATSE Local 700
Brigitta Romanov, Assistant Executive Director, Costume Designers Guild, IATSE Local 892
Stacie Rowat, Business Office Supervisor, Event Coordinator, Affiliated Property Craftspersons,
IATSE Local 44
Andy Stumme, Field Representative, Art Directors Guild, IATSE Local 800
Alex Tonisson, Western Region Director, International Cinematographers Guild, IATSE Local 600
Page Williams, Board Member, Motion Picture Studio Grips, Crafts Service, Set Medics, Marine Department and Warehouse Workers, IATSE Local 80
Shanda Zuniga, Director of Membership, Services Motion Picture Editors Guild, IATSE Local 700
For sponsorship information and other inquiries, please contact events@mptf.com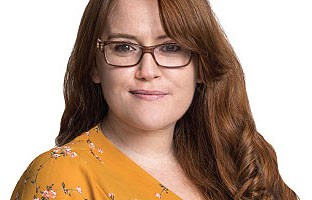 Rachel Davey
Special Events Manager
Rachel cultivates and stewards relationships with event
sponsors, donors, and attendees and manages the planning
and execution of Development fundraising events.
Rachel.Davey@MPTF.com